After several years of extremely hard work, a well known international independent film and production company has made a smart investment in the Ultimate Rally, a unique avant garde style film about the real truth about racing and putting everything on the line to make things happen! This bad ass film debuts Dec 31, 2017 in the Americas, Europe and Scandinavia. Stay tuned and thank you for your support!
"Robert Rodriguez started out with little more than a camera, some old film stock and the will to entertain those of like mind. I think Hotrod Ponce is tapping into the same vein. A real-life Mexican businessman turned smuggler turned international racing driver turned bad-ass race organiser. And like Rodriguez presumably it's only a matter of time before Hollywood picks up his story and re-edits/remakes this film." - British Writer ░ Frank Coles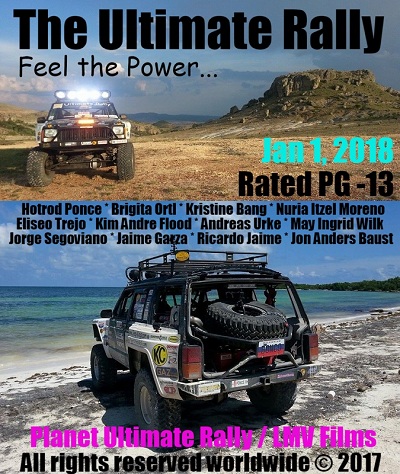 The Ultimate Rally from MinorityRacer on Vimeo.
The infamous Jeep King Cherokee
Racing thru amazon caliche style, desert trails, underground tunnels, and 2700 meter high terrain
The infamous Jeep King Cherokee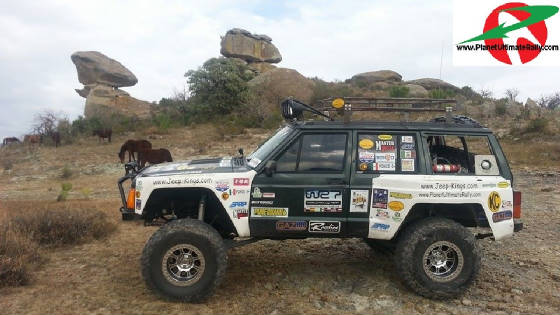 Capable of handling extreme rock crawling and rock racing
The Jeep King Cherokee alias the Mexi-Can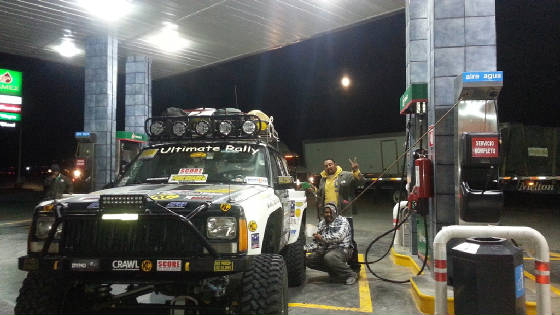 Somewhere near the border of Mexico and Central America
Filming at a desert race in Northern Mexico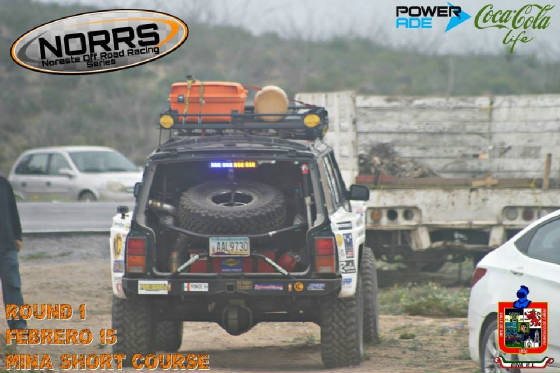 Filming real action in northern Mexico at NORRS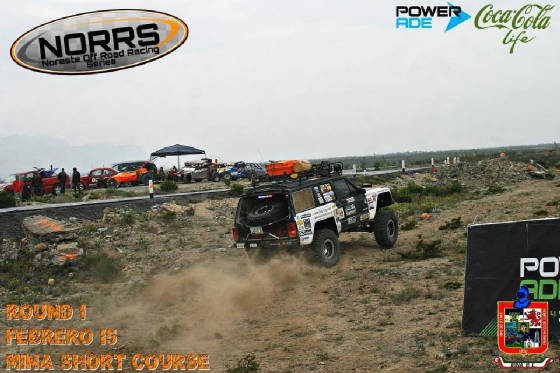 The Ultimate Rally from MinorityRacer on Vimeo.
SO WHO IS HOTROD PONCE, THE INTERNATIONAL BUSINESSMAN WHO LEFT THE CORPORATE WORLD IN 1997 TO BECOME THE MINORITY INDIE RACER? AND HOW AND WHY DID HE MAKE THIS CRAZY AVANT GARDE INDIE FILM WITHOUT ANY PERMISSIONS FROM ANYONE IN AN UNCONTROLLED ENVIRONMENT...CLICK HERE TO SEE SOME OF HIS MULTI-MOTORSPORTS ADVENTURES THAT LED PONCE TO CREATE THE ULTIMATE RALLY...
A story about a Minority Racer who decides to organize The Ultimate Rally that involved a death insurance as part of the $25K USD entry, contacting local cartels and international gangsters, ex military and ex-collectors/hitmen crews in order to figure out a real way to survive in order to make it to the end of the race. A race that was practically undoable because the routes belonged to heavy duty groups more powerful than you can imagine. And then to top it off you almost end up going to federal prison...BOOM! You can have all the sponsors in the world, but if you have no character or balls your just a puppet and a whore to your own existence. Sometimes you have to put it all on the line to make things happen in order to survive and make it to the finish line.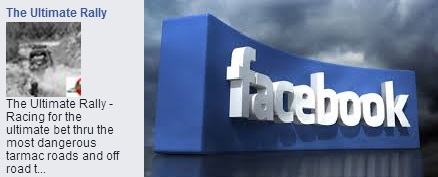 The Ultimate Rally Movie starring La Artista Brigita & Hotrod Ponce
PURA, an private elite anonymous organizer of the world's first ultimate secret race in the usa and mexico.
The Ultimate Rally Movie filmed without any permissions in uncontrolled environments.